Thank you for purchasing a
5 Night Travelzoo Voucher.
Please enter your voucher number in the special requests box when creating your booking or your booking may be cancelled.
(Example Below)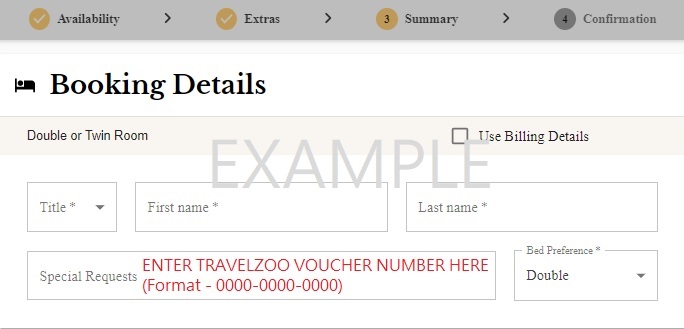 Please be aware of the following pay-on departure supplements.
Saturday Night – £25 per room
Voucher Used in July, August, September – £20 per voucher
Classic Family Room Upgrade – £15 per night
Superior Double or Twin – £20 per night
Superior Family Room Upgrade – £30 per night
Malvern Room Upgrade – £45 per night
Cotswold Room Upgrade – £55 per night
How to Make a Multi-Room Booking
If you need to book more than one room, click the select button again.
If the button is grey there are no more of that room type available. Please select another room type (Supplements Apply) or select a different date.
Your additional rooms will then show in the "Your Booking" section on the right.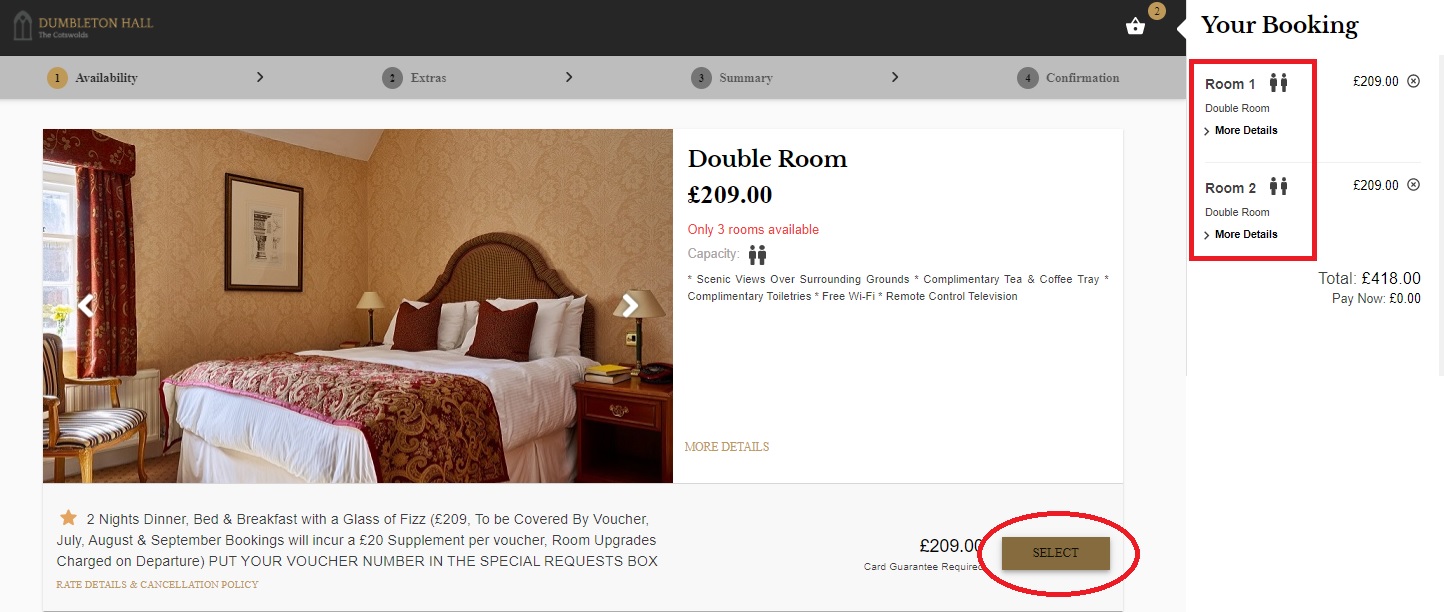 Please click the orange link below to create your booking.
A "How to Book Guide" is linked below.